Pharmaceutical Intermediates
A pharmaceutical additive or an excipient is a substance that mixed with an active pharmaceutical ingredient for a specific purpose.
At MIKEM, we provide a range of performance additives for pharmaceutical use. Among these products, cellulose ethers are among the excipients frequently used in pharmaceutical products with different purposes (e.g., suspending agents, viscosity modifier, release controller, binder, etc.). We also provide other excipients such as dextrin, pregelatinized starch, enteric soluble film coating powder, etc.
We are constantly collaborating with our customers to provide innovative solutions. Please contact us for more product information.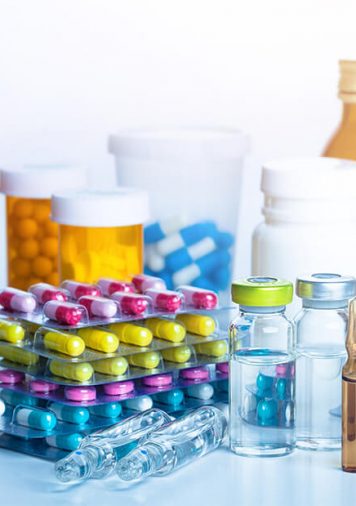 Hydroxypropyl Methyl Cellulose
MIKEM Hydroxypropyl Methyl Cellulose(HPMC)or Hypromellose is a water-soluble, non-ionic cellulose ether polymer. Depending
READ MORE »
Ethyl Cellulose
Polyvinyl Alcohol is a few kind of synthetic with water soluble high-molecular polymer.  The main specification includes degree of polymer
READ MORE »
Microcrystalline Cellulose
Microcrystalline cellulose(MCC) is cellulose that achieves a steady degree of polymerization through chemical
READ MORE »
Low-substituted Hydroxypropyl Cellulose
Low-substituted Hydroxypropyl Cellulose (L-HPC) is a non-ionic, white or white crystalline powder. It is made of alkali cellulose etherified
READ MORE »
High-substituted Hydroxypropyl Cellulose
MIKEM Chemical Highly Substituted Hydroxypropyl Cellulose (H-HPC) is an odorless and tasteless white or white-like powder. It is non-toxic
READ MORE »
Dextrin
MIKEM dextrin is a white, yellow, or brown flowing powder. Low molecular weight dextrin is entirely soluble in water to form a viscous slurry, while high
READ MORE »
Pregelatinized Starch
MIKEM Pregelatinized starch, which is a white powder, is a modified starch made from natural starch. It is non-toxic, tasteless, and biocompatible.
READ MORE »
Gastric Soluble Film Coating Powder
MIKEM gastric-soluble film coating powder is the raw material for film coating. It contains a variety of ingredients and is scientifically formulated
READ MORE »
Enteric Soluble Film Coating Powder
MIKEM enteric-coated film coating powder is a
pre-mixed excipient containing a variety of pharmaceutical excipients. Our product,
READ MORE »